Certified Reforestation
Plant Trees for a Better Future
Sustainability Solutions to Offset your Environmental Impact
Why Businesses Choose PrintReleaf
PrintReleaf empowers you to offset the paper and fiber-based materials consumption of your business, in order to sustain and grow our global forestry system.
Environmental Responsibility
Reduce your environmental footprint by reforesting and offsetting the carbon associated with your paper and fiber-based materials consumption, showcasing a commitment to environmental sustainability.
Competitive Advantage
Companies engaged in sustainability programs are better positioned to compete in a rapidly changing business landscape. Differentiate from your competitors, attract a more diverse customer base, and access new markets and partnerships by aligning with sustainability trends and demands.
Brand Enhancement
Build a positive reputation as responsible corporate citizens. Consumers and stakeholders increasingly prefer businesses that demonstrate a commitment to environmental and social issues. A strong sustainability track record can enhance brand value and trust.
Long-Term Resilience
By addressing sustainability challenges head-on, your business can prepare for future disruptions, strengthen your relationships with stakeholders, and ensure long-term success in a rapidly evolving world.
Why planting trees matters
Sustaining and growing our global forests is an important step in mitigating global climate change, and your business can be part of the solution.
Trees provide important habitats for wildlife, reduce erosion, protect waterways, protect natural resources and absorb carbon from the atmosphere.
Reforestation projects address a number of the United Nations' Sustainable Development Goals (UN SDGs) such as: No Poverty, Good Health and Well-being, Clean Water and Sanitation, Decent Work and Economic Growth, Sustainable Cities and Communities, Climate Action, Life On Land, and Partnerships for the Goals.
Fully-Certified Forests
Make your entire sustainability investment count
PrintReleaf Standard
Established by leading print and forestry experts, the PrintReleaf Standard outlines operational, financial, and organizational requirements for members of our network of certified Global Forestry Partners.
SGS Verification
By utilizing third party verification, PrintReleaf establishes trust, certification, and reliability in every tree you plant, around the world. SGS International is the world's leading inspection, verification, testing and certification company.
Field Audits
PrintReleaf audits every forestry project on an eight year audit cycle to guarantee 100% net survivability. That means that trees can grow to maturity to benefit generations to come, and your investment is making a real difference.
Our Reforestation Projects
Global action: From North America and South America, to Asia, Africa and Europe, your paper and fiber-based materials footprint is automatically reforested in certified forests.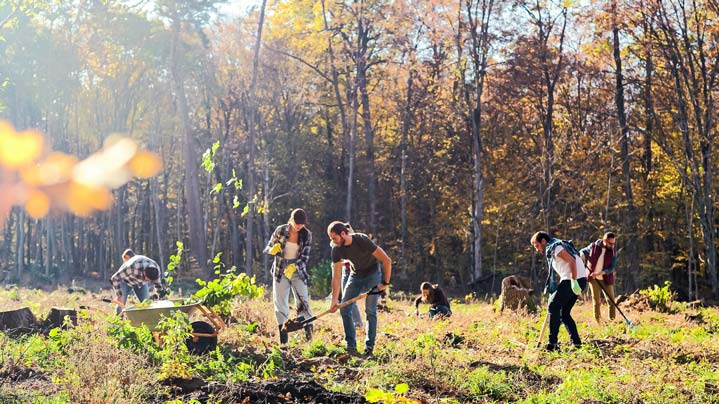 Forestry Partners
Our network of Global Forestry Partners includes world-class organizations who work with local groups around the world to plant trees responsibly: The right species in the right places, at the right times, that will benefit the people, communities and planet.
In an ongoing effort to secure future forest capacity, we are always looking for reputable and experienced reforestation organizations to expand our network of projects. If your reforestation organization is interested in joining our global network of projects, please contact us.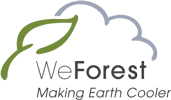 Biomass Accounting Methodology
How many trees did you say?
PrintReleaf uses the Environmental Paper Network's industry-standard accounting methodology to calculate biomass offsets.
Producing one U.S. ton of paper requires 24 standard trees (40' tall x 7" diameter). That works out to 8,333 U.S. letter sheets per tree.
Learn More
Seamless Technology
Automatically turn consumption into environmental offsets
Our technology enables companies to reforest and offset the carbon for paper and fiber-based products they use every day. We accurately measure a customer's consumption, then make it actionable. Companies can choose an automated integration or report their data manually. Next, they select their preferred offsets, and track and share their progress with stakeholders.
About our technology›
Ready To Make A Difference?
Embracing sustainability in your business is now a vital part to growing and succeeding. Your customers rely on you to ensure smooth operations and great products. Let's explore how PrintReleaf can support your business, deliver added value to your customers, and help you contribute to a greener planet.
Start the conversation