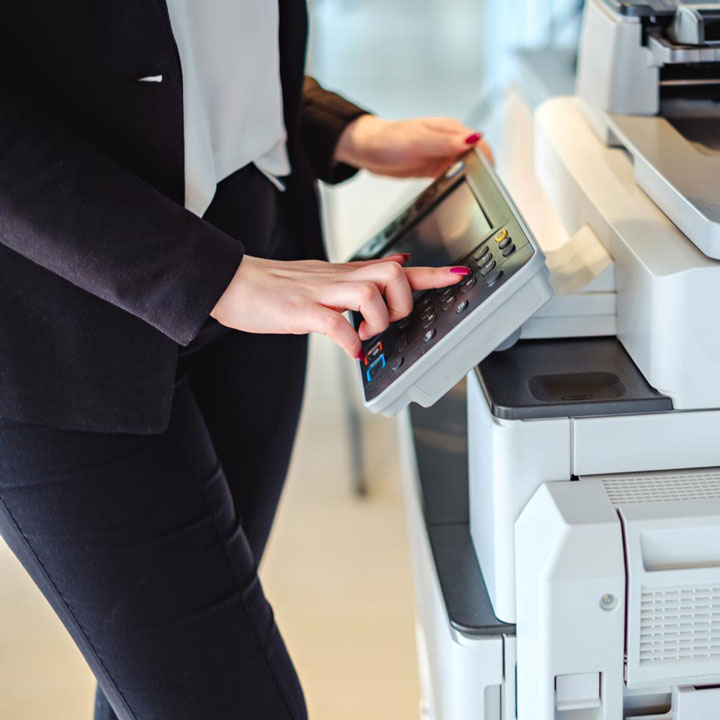 Industries
Turnkey Sustainability Solution For Managed Print Services
PrintReleaf calculates the forest impact and carbon emissions relating to each customers' paper consumption, and provides certified environmental offsets in the form of reforestation and carbon offsets to achieve net neutral or net positive impact on the environment.
Who We Work With
MPS providers of all sizes
OEMs and manufacturers
Software distributors
The Leading MPS Sustainability Platform for Over 10 Years
49.9B
Letter Sheets Offset
Fully Automated
Use PrintReleaf's integrations to connect your print monitoring software and start measuring and offsetting your paper consumption automatically.
Operationally Scalable
Whether you print a few hundred pages or several million pages each month, our solutions fit your business.
Cost Effective
PrintReleaf offers competitive volume-based pricing, saving you up to 68% with our custom plans. Whatever your consumption volume, our sustainability solutions offer an easy step toward more sustainable business.
Unlimited Scope
No company is too small or too large to grow their sustainability impact with PrintReleaf, and more and more customers are asking for sustainable options.
Biomass + Carbon Offsets for MPS
PrintReleaf's automatic reforestation program was originally developed for Managed Print Service providers, offering additional value for customers, increased engagement, and a path for more sustainable printing. Now MPS providers can add carbon offsets to increase their positive environmental impact, quickly and easily.
Biomass Offsets
Plant trees in certified global reforestation projects to offset the paper consumed in office printing.
Learn more›
Carbon Offsets
Offset the Scope 3 carbon emissions associated with the paper used, with verified carbon offsets.
Learn more›
Reduce,
Reforest,
Reuse,
Recycle.
Make your investment in sustainability count
Certified Net-Positive Environmental Impact
Reducing paper consumption is an important first step, but we know that business still require office printing. PrintReleaf offers MPS providers and their customers the opportunity to easily track their paper footprint and automatically replant trees equivalent in amount to the number used to produce the paper used. New trees planted in certified global forests for conservation and restoration, and are audited for survivability. This results in a net positive environmental impact from your paper consumption. Similarly, carbon emissions associated with the paper production can be offset with Verra Certified Carbon Offsets, ensuring the highest level of credibility.
Powered by integrations
Automatically Sync Your Paper Data
PrintReleaf integrates with popular print monitoring software to securely and reliably sync paper consumption data for your entire fleet into PrintReleaf, automatically.
Connecting an integration is simple. You configure the details, we take care of the rest.
Learn about integrations›
---
Sustainability Dashboard
Each customer has access to their PrintReleaf dashboard where they can select their favorite projects, download certificates, track their progress, and more.
Project Selection
Combine biomass and carbon offsets, and select from projects around the world to choose where and how to make an impact.
Environmental Impact Certificates
Customers receive a certificate for each offset issued, as well as Lifetime and Annual certificates that are continually updated.
CSR Reporting
Reporting your environmental sustainability commitment and progress is important for your stakeholders to understand your investments.
Public Profiles
Easily share your sustainability progress and positive environmental impact with your public-facing PrintReleaf Profile and the PrintReleaf Partner Directory.
Social Media Kits
Your guidebook for how to engage with your customers and networks to show the good you're doing.
Go-To-Market Models
Getting Started Basic Plan

Billed month-to-month
Minimal commitment
One million sheet monthly allowance
Select any reforestation projects

Get Started
Greater Impact Custom Plan

Biomass Offsets
Carbon Offsets

Unlock carbon offsets
Save up to 68% over Basic Plan
Secure your rate for one year or more
Offset higher volumes
No monthly data or integration fees

Get Started
Ready To Make A Difference?
As a Managed Print Services provider, you understand the significance of paper usage, and embracing more sustainable printing practices is becoming a vital part to doing business. Your customers rely on you to ensure smooth operations. Let's explore how PrintReleaf can support your business, deliver added value to your customers, and help you contribute to a greener planet.
Start the conversation