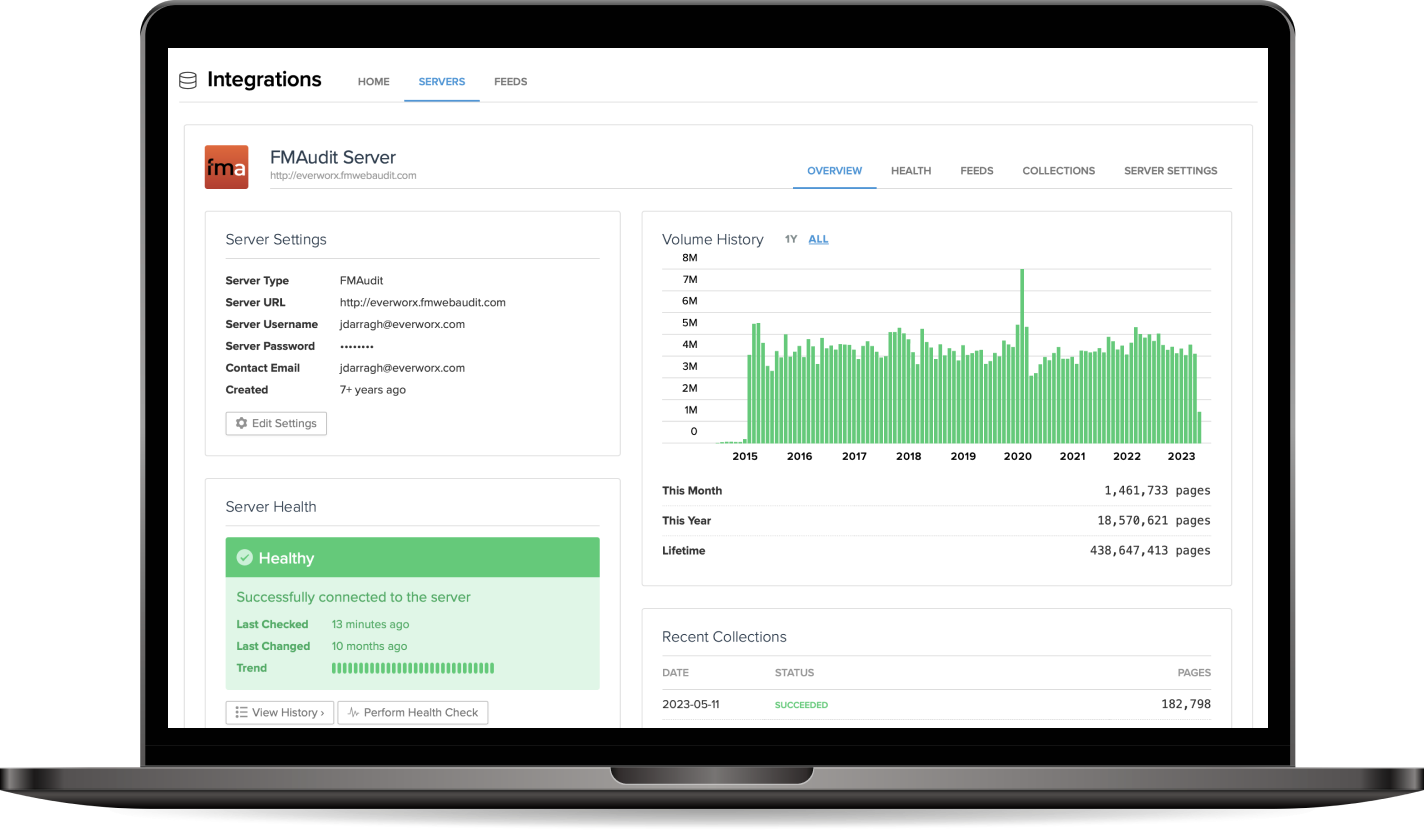 Fully automated & seamless

Once configured, PrintReleaf's integrations run completely automatically. Your paper consumption data is seamlessly synchronized into PrintReleaf on a daily basis.

Most accurate measurement of paper data

By getting paper consumption data directly from the source, PrintReleaf is able to accurately and precisely measure your paper footprint. We account for various sheet sizes, paper weights, and duplex impressions.

Safe and secure

Your data is safe both in flight and at rest. PrintReleaf connects to your data source using the most secure protocols available, retrieves only the data it needs to measure your paper footprint, and encrypts all of your sensitive data while at rest.

Active health checks

PrintReleaf actively checks the health of your integrations to monitor connectivity and ensure consistent flow of data.
Request A Demo ›
Become an Authorized PrintReleaf Integration Partner
PrintReleaf partners with industry-leading software companies to power our platform through integrations.
We work with MPS data collection companies across the office print segment and MIS companies across the commercial print and packaging segments to integrate and automate certified reforestation and carbon offsetting services for providers and their customers. Additionally, we can work with software companies to develop custom reports to systematically deposit and automate both services for their network of providers.
Contact Us ›